Downtown DC Psychotherapy
Psychotherapy Services in Downtown DC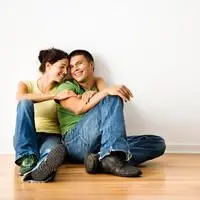 I have enjoyed working with the international community, including people who are here in Washington on work or student visas, employees of the IMF, IFC, and World Bank, as well as U.S. Foreign Service workers and other members of the international diplomatic corps. My practice is inclusive with respect to racial or ethnic identity, country of origin, physical ability, sexual and gender diversity, and religious and political affiliation.
THERAPY SERVICES OFFERED
Psychotherapy for Adults:
In addition to easing or eliminating feelings of anxiety and depression, good psychotherapy can help you change how you live. In other words, you are not simply learning something mildly interesting about yourself. The therapy process in and of itself powerfully affects relationships with others and your ability to deal with life's challenges.
Psychotherapy for Couples:
Typically, couples come in for approximately six to twenty sessions and learn how to either improve intimacy on various levels by learning how to manage conflict effectively, or -- if one member of the couple (or both) deems it necessary -- learn how to part amicably and respectfully. In either situation, my experience has shown that each person has the opportunity to grow individually in this process, irrespective of the relationship's next phase.
Consultation and Psychotherapy/Psychiatry Referral:
I do not charge you for the initial consultation unless you choose to continue with me, because goodness of fit is essential for successful outcomes. You might consider talking with more than one therapist, if possible, to ensure the best match for you. You should get a sense fairly quickly which therapist will connect best with you and challenge you in the most helpful ways.
At my office in Downtown DC, I can assist you with the following:
Therapy for Depression and Anxiety/Worry
Couples Therapy & Marriage Counseling
Intimacy, Relationship, and Connection Difficulties
Anger and Its Consequences
Multicultural Adjustment
Workplace Performance and Career-Related Concerns